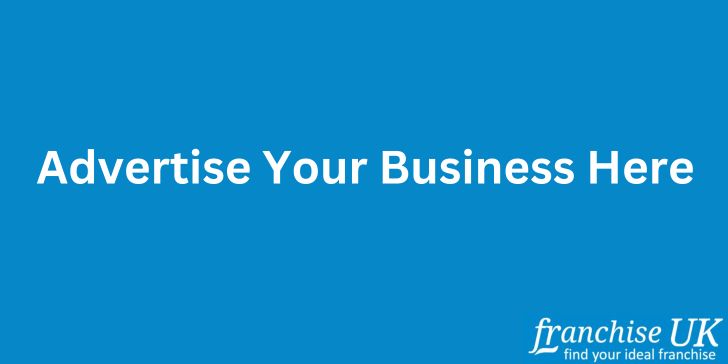 What is a franchise and why is it a great choice for entrepreneurs?
Here at UK Franchise Opportunities, we strongly believe in the advantages of franchising for your business. With Forbes revealing that the International Franchise Association estimates that there will be at least 26,000 new franchise locations added by the end of 2021, franchising is on the rise. That's why, here at UK Franchise Opportunities, we want to make sure that you understand what franchising is and its many advantages for entrepreneurs and their businesses.
What is a franchise?
A franchise is a business where the owners enable third parties to operate under the brand name through a franchise agreement. These third parties can run under the name, logo, and model of the first existing business and have access to their manufacturing and distribution channels, as well as their sales. Franchises are formed to establish a brand for a business and increase the distribution of the business. Franchising involves a franchisor and a franchisee; the franchisor works to establish the business' system and trademark, and the franchisee pays a royalty fee to operate under the business name and system.
Advantages of franchising for entrepreneurs
Franchising your business can be a very advantageous and profitable move for entrepreneurs trying to grow the success and awareness of their businesses. Here, we hope to outline some of the most valuable advantages that franchising can have for your business.
Increases the speed of growth
Franchising your business is a great way to expand its outreach and growth. By setting up franchises, your business has a larger outreach to customers or clients and has a greater chance of establishing itself on the market. In many cases, setting up a franchise for your business is a great way to make your business stand out against potential competitors and can protect your unique product or service by capturing a leadership position on the market.
Boosts valuation
Businesses that have been franchised are proven to have been valued at a significantly higher rate than non-franchised businesses. This is a result of the growth and expansion that franchised businesses have undergone, as well as the increased chance of profitability that boosts the valuation of the business. If you have plans to eventually sell your business in the future, it will prove hugely advantageous and profitable for you to franchise your business to ensure that you make a significant profit when it comes to selling your business.
Management is made easier
Managing your business becomes easier as day-to-day management of units is no longer the responsibility of the franchisor. With management significantly reduced, thanks to the load being shared with your franchisees, you have more time on your hands to develop your business and focus on the big picture of maximising profitability. Franchisees will work to make your life noticeably easier by reducing management demands.
Capital
Franchising your business is a great way to gain easier access to capital, which is something that many small businesses struggle to reach. As franchising your business enables you to expand your business without extensive costs or running the risk of debt, you can feel more secure in relying on franchisee resources to fund its expansion and growth. Franchising your business is an extremely cost-effective way to grow your company, meaning that franchisement doesn't leave you with extra burdens to deal with, such as debts or costs.
Having this access to capital also works to boost your business's purchasing power. This means that a larger, more secure, and profitable business can have greater access to deals on business purchases, such as office equipment or transport vehicles. These types of advantages are usually exclusive to well-established businesses, and franchising your business can be a great way to ensure that your business is recognised in this way.
Increases brand development and identity
Franchising your business is one of the most successful ways to maximise the development of your brand and your business identity. It goes without saying that the more franchises that your business has, the more recognizable your business will be and the more identifiable your brand will be amongst potential clients and customers. Through boosting your business identity and increasing the awareness of your business within the market, the easier that it will be to establish yourself alongside competitors on the market.
We hope that you have found the above list of franchising advantages insightful and inspiring in encouraging you to maximise the potential of your business by choosing to franchise it. For more information about the value of franchising, and the process of becoming a franchise, you can contact our specialists at UK Franchise Opportunities who can advise you and notify you of franchise opportunities available through our website.