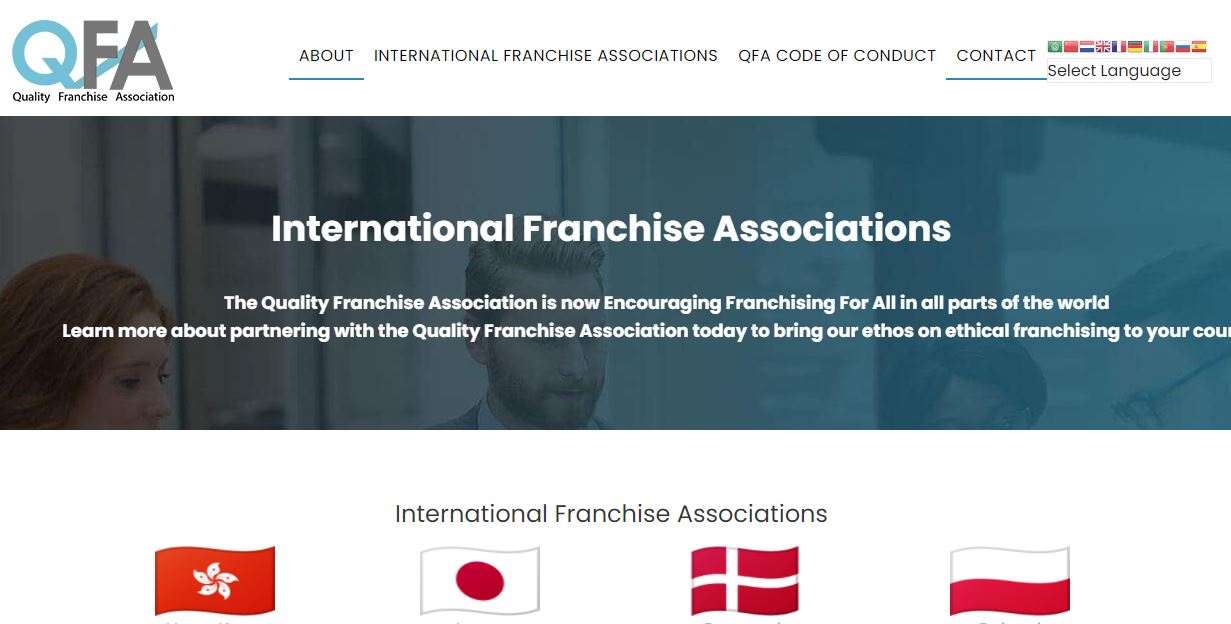 QFA launches international franchise associations
Quality Franchise Association are delighted to announce their continued international expansion with the launch of 44 new QFA international franchise associations.
The QFA's growth in the UK in just over 2 years has been rapid with over 170 members, dozens of successful events, the launch of the UK's first virtual franchise show & launch of the UK's first Virtual Franchising Award sponsored by Barclays.
The QFA model simply works. It provides huge tangible benefits & practical support for franchisors at a very low cost & we are seeking international partners to replicate our success in the UK.
Joel Bissitt, CEO comments:
"Franchising is a great way to grow businesses internationally. The QFA business model is both robust & transferrable & our work supporting & growing franchising is highly respected both in the UK & internationally. We already partner with several international organisations to support our members so international expansion is the next step. The QFA brand & business model are highly transferrable. We are seeking like minded franchising professionals that share our vision to grow franchising globally & launch a QFA in their country with full support from our Board & team."
To view all QFA international franchise associations & find out more about this exciting opportunity visit https://franchise-association.org/