Discover The Fine Cleaning Company Franchise
After a long and distinguished career in the Metropolitan Police Stephen Collings launched The Fine Cleaning Company in 2011. The company deliver bespoke cleaning services to domestic and commercial clients across the South West of England and the reputation it has built means that customer base continues to grow.
Now you have the opportunity to be part of this successful brand through becoming a franchisee.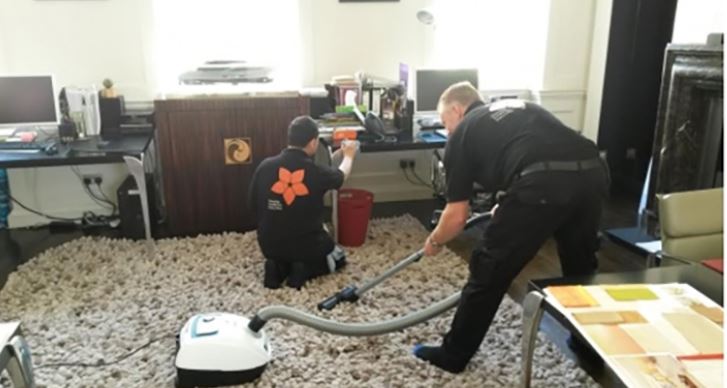 The UK cleaning market is worth an estimated £4.7bn pa increasing by 25% from a decade ago, and it continues to grow. On the domestic front one in three households in the UK currently employ someone to help with domestic chores, and of these nearly 5 million people have a cleaner.
The commercial cleaning market is worth £3 billion pa and there has been a large increase in companies looking to outsource their cleaning requirements. The Covid-19 pandemic has led to higher standards of cleanliness now being mandatory in offices, shops, healthcare and other businesses.
As a franchisee you will be providing your customers, both commercial and domestic, with a customised service that meets their requirements. Whether it is a one-off deep clean or a more regular service you will provide a service that operates to the highest standards of cleanliness and hygiene, with total care and the finest attention to detail.
The Fine Cleaning Company has set its sights on being "the best of the best" and we expect our franchisees to have the same goal. Providing a superior service that delivers outstanding results.
The Fine Cleaning Company franchise costs £15,000 for a 5 year agreement and the package also includes:
5 year agreement with an option to extend for a further 5 years
Exclusive territory
Initial 2 week training course
Branded uniform
Equipment starter pack
Pre launch marketing campaign
Marketing materials
Social media support
Full admin support
Diary management
It is a golden rule in business to be part of a growing sector and with continued rapid growth being forecast, there has never been a better time to get involved in the domestic and commercial cleaning market.
Are you looking to…
take control of your future?
maximise your earning potential?
own a business that provides services that are in high demand?
operate a business that you can grow?
…then look no further.
We expect a lot of interest in this franchise so don't delay, request a copy of the prospectus today.