Manage and grow your own Multi-van
Windscreen & Glass Repairs Franchise
"Becoming a franchise partner with Screen Rescue is one of the best decisions I have ever made – I only wish I'd done it sooner."
Steve Madle – Chelmsford, Essex
Screen Rescue Franchise Opportunity
2018 Special Offer:

Full Franchise Fee only £12,000 + VAT

Territories:

Nationwide

Turn Over in excess of £300k within 3 years
Generate Gross Profits of £60k from each Van

Scalable Multi-Van Business

(expand to at least 3 vans)

Successful Repeat Order Business Model 
Enjoy Significant Earnings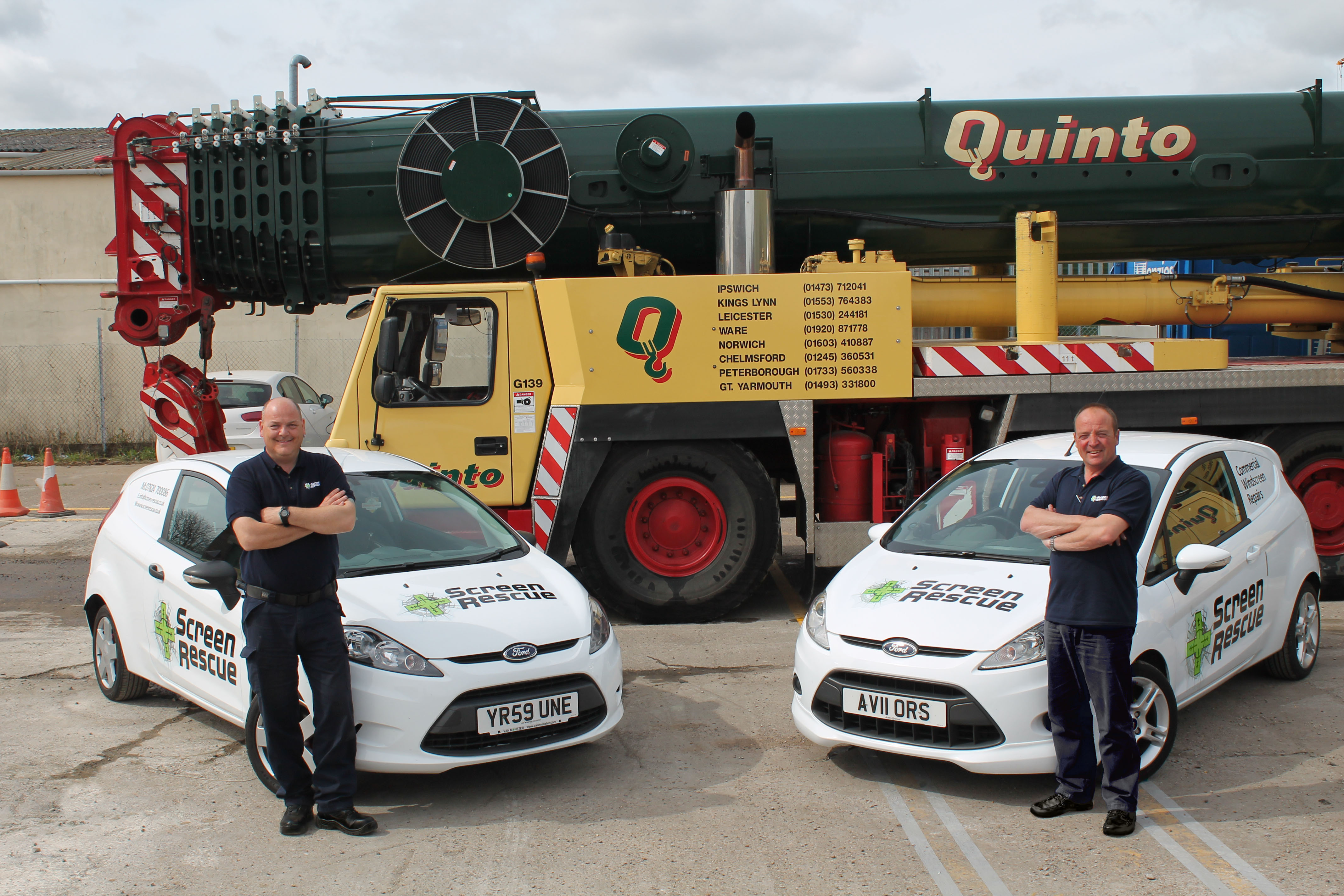 Screen Rescue is looking for dedicated individuals to join our growing team so we can service our commercial automotive customers on a national basis at the highest level possible.
Screen Rescue is a multi-van franchise opportunity providing an extensive range of windscreen and glass repair services to the UK's ever growing Commercial Vehicle World – now worth £11bn to the UK's economy.
The market sectors Screen Rescue operate in includes all New & Used Car Dealerships, Major Fleet Operators, Logistics and Cargo Hauliers, Minibus and Coach Hire Depots, The Public Sector Services and many more. This makes the business model attractive to managerial professionals from any of these industries and individuals with an interest in the automotive world.
Investing in a Screen Rescue franchise will provide you with the opportunity to manage and build your own multi-van repairs service following a proven, scalable business model that returns high profitability levels year-upon-year, whether operating with one van or more..
You will receive extensive training, coaching and ongoing support, our knowledge and expertise, and all the equipment and business tools you will need for the successful set-up, launch and growth of your Screen Rescue Franchise.
This is a franchise opportunity for any individual wishing to:
own and build a profitable business

generate long-term predictable revenues

develop life-long customer relationships

operate a unique repeat order business model


work with creditworthy commercial clients

employ and manage a growing team


enjoy significant earnings
Investors in a Screen Rescue franchise can expect excellent returns, healthy gross profits, above average net profit margins and a recession resilient, all year round viable business with exceptional franchisor support.
About Screen Rescue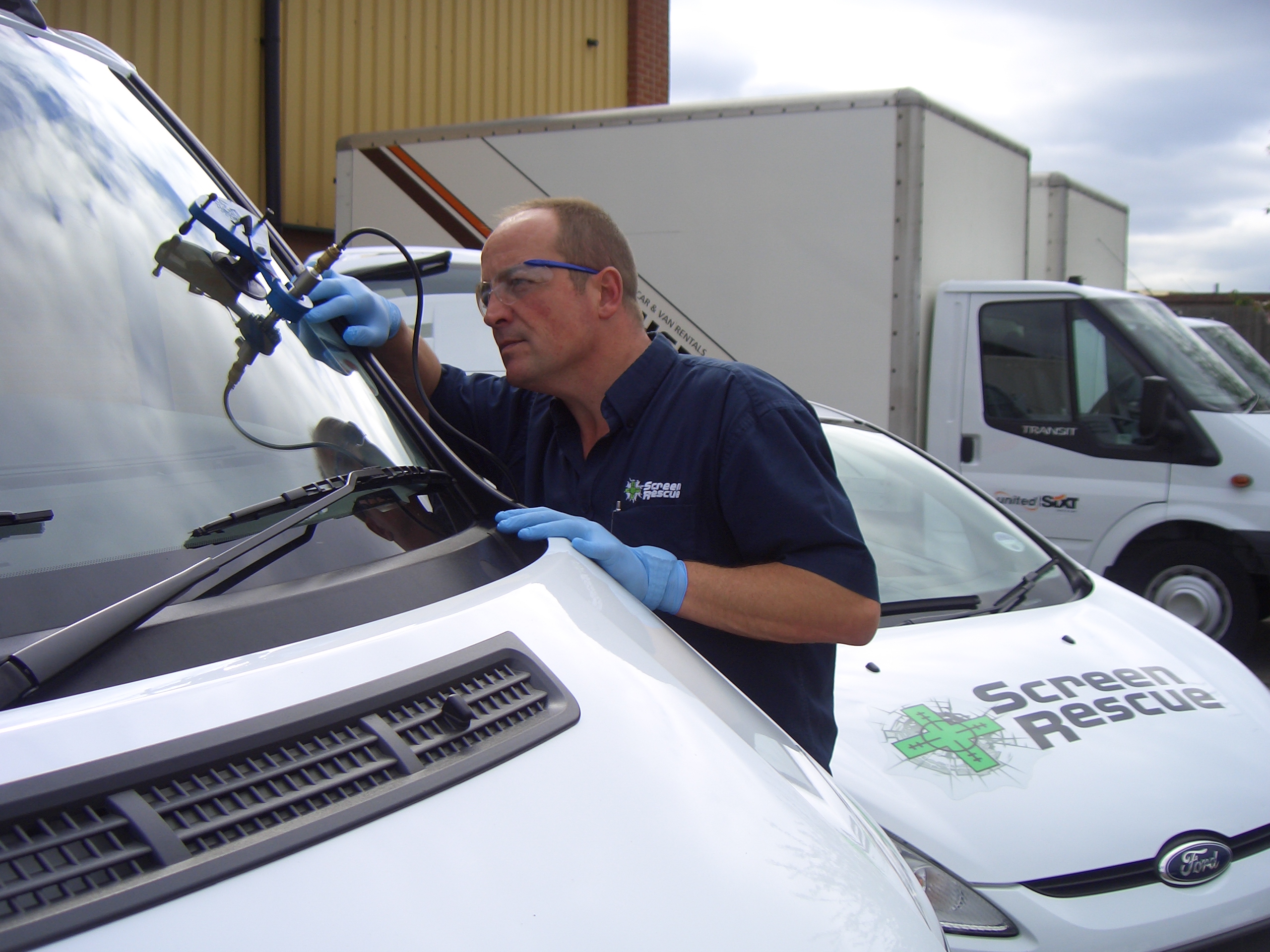 Since its launch in September 2012, Screen Rescue has grown into one of the most successful commercial windscreen and glass repair specialists in the East of England with brand dominance across East Anglia.
Following the successes of both our pilot scheme in the Suffolk area and our leading Chelmsford, Essex franchise, we are now expanding our brand across the UK by developing a nationwide franchise network of 122 large, exclusive protected territories.
Why Choose Us?
A Robust, Proven Business Model
Screen Rescue's success is underpinned by a proven business model that when followed closely, drives predictable and profitable results from day one.
Our advanced management systems enable you to run your business on a real-time basis putting you in control of all operations as they happen. These systems reliably remove most of the usual anxieties associated with running any new business.
Large, Exclusive Protected Territories
Our territories provide each franchise partner with the opportunity to manage and grow a successful mobile repairs service.
Well-documented, factual demographics ensure we award more than enough business potential for your future growth, so when your business is ready, you can expand from one van to more with no need to buy additional top-up areas.
High Earnings Potential
As with most franchise businesses, your road to success is relative to the time and effort you are prepared to put in. Hard working franchise partners can typically expect to generate a turn-over in excess of £300,000 within three years.
We ensure each franchise territory has the business potential to support at least three vans, making your long-term earnings and future expansion potential with Screen Rescue significant.
Repeat Volume Business from the Commercial Vehicle World – now worth £11bn to the UK's economy
In 2012, Screen Rescue chose to avoid the unpredictable arena of reactive 'supermarket footfall' repairs to the private individual motorist.
Instead, our repeat order business model drives predictable and profitable results from day one, generating repeat volume business from all sectors of the ever growing Commercial Vehicle World.
This ensures you develop a growing client base, whilst building a stable business with the longevity vital for a successful and sustainable future.
Windscreen & Glass Repairs only Service – no replacement works
We are a repairs-only franchise, so there is no need to carry out time consuming, complicated windscreen replacement works or transport bulky glass. This means that you benefit from a better health and safety working environment with no heavy lifting, and you have more time to manage and grow your business.
Professional, Head-turning Corporate Mobile Ford Fiesta Van
Your fully equipped mobile van reflects the distinctive Screen Rescue branding and professional image that gets you noticed on every journey you make. You will also benefit from prominent sign written contact details, so your van acts as your own mobile advertising unit, further increasing brand awareness in your own territory with every client visit you make.
Advanced Repairs Equipment with Unique Technology Capabilities
On a daily basis you will build and develop client relationships within all commercial vehicle sectors whilst delivering an extensive range of advanced windscreen and glass repair services.
Visiting your clients on a regular and reliable basis, you will benefit greatly from operating with the industry's most advanced repairs equipment. Our unique technology capabilities enable you to handle even the most challenging of damages no others can attempt.
Significantly, our advanced technical equipment is recognised as the leading repairs equipment in the industry today.
Comprehensive Training & Coaching Programmes to NVQ Level
Screen Rescue deliver a comprehensive training programme, preparing each new franchise partner for the journey ahead.
You will receive extensive training, coaching and ongoing support to meet all your business needs from start-up to expansion.
We understand new franchise partners face a steep learning curve of unfamiliar skills, operations and business processes, so you can expect dedicated training and ongoing support with the individual guidance necessary for your own franchise success.
Our comprehensive training and coaching programmes include:
NVQ Level 2 Certification in Windscreen Repair
Induction Training Programme – 20 business days
Targeted Business Launch – 10 business days
Ongoing Business Development & Coaching Programme
Head Office Central Operations – Daily Support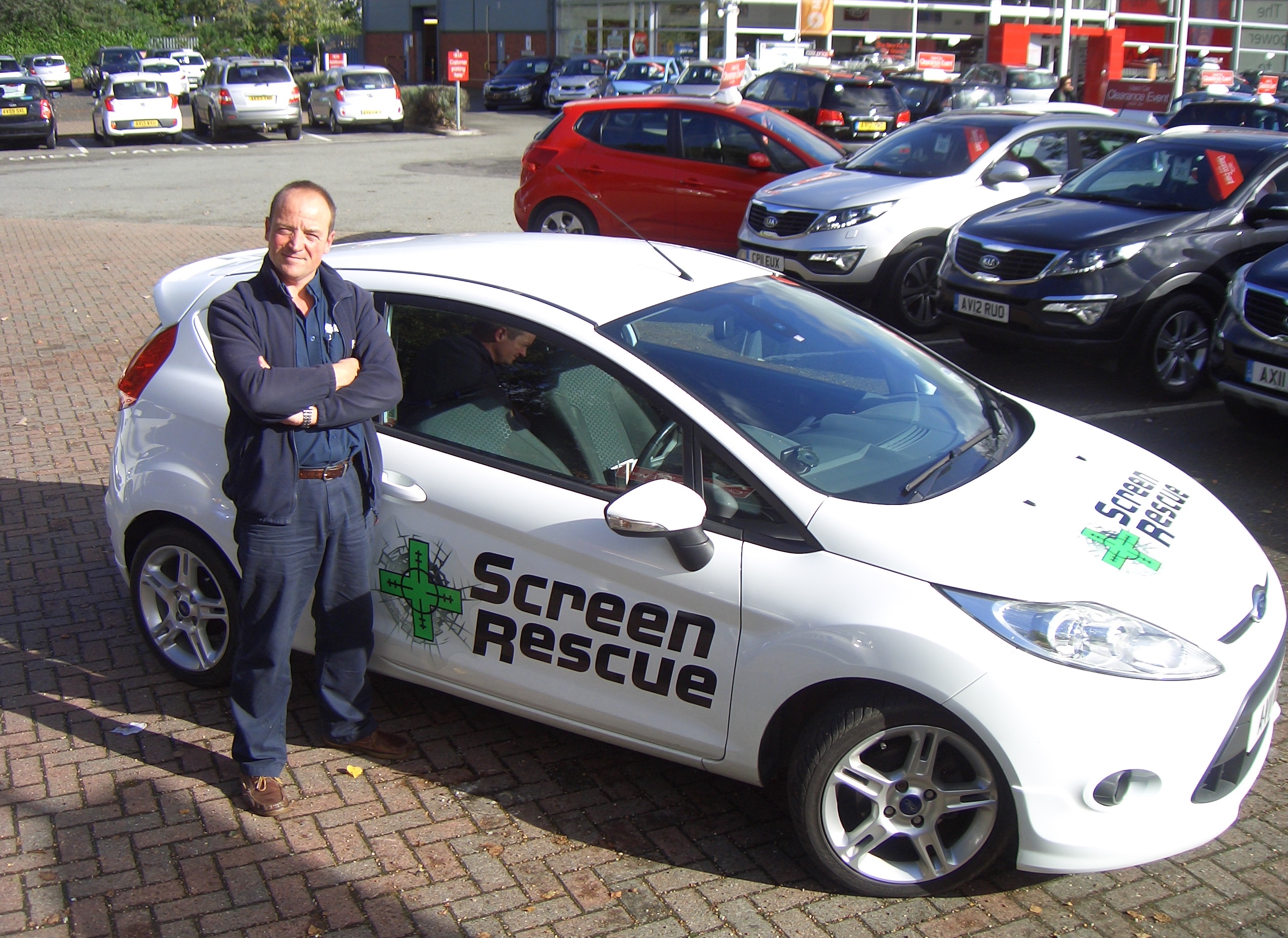 Your Franchise Package & Your Investment Gateways
The Screen Rescue Franchise costs £19,750 plus VAT
We are offering our full franchise package at a special licence fee of: £12,000 + VAT to the first three franchise partners who join Screen Rescue in 2018, which entitles each of them to a saving of £7,750 + VAT.
Purchasing the full Screen Rescue Franchise provides you with a complete turnkey business opportunity.  We equip you with one of the most comprehensive Franchise Packages available in the market today including everything you will need to get your business off to a flying start. You are awarded our highest trading terms.
What you get with the full Screen Rescue Franchise Package:
Strong Brand recognition
Regulated use of the Trademark name and logo of Screen Rescue™
Proven, Scalable Business Model in operation since 2012
Large, Exclusive Protected Territory
Extensive lead base
Existing contracts in specific territories
Referral clients from sister territories
National Account Field Sales Support
Local Marketing Campaigns & PR Initiatives
Corporate Vehicle Signage & Advanced Repairs Equipment
Corporate Uniform with H&S Starter Kit
Corporate Business Stationery Starter Pack
High Quality Corporate Website & Location Page
Comprehensive Training & Coaching Programmes
Centralised Accounts & Invoicing System
Centralised Aged Debtor Management & Credit Control
Centralised Remittance Collections & Statement Management
Centralised Website Management
Guided Due Diligence
Business Plan Support, Review & Performance Analysis
Monthly Management Information
Monthly Management Fee
Quarterly Franchise Meetings & Annual Franchise Seminars
Training Manual & Operations Manual
5 Year Franchise Licence granted with Renewable Option
BFA & Ethical Franchising Commitment
When joining Screen Rescue you will benefit from exceptional franchisor support, receiving everything you need to get your business off to a flying start.  
What Next?
Your enquiry will be handled in the strictest confidence.
To find out more about owning a Screen Rescue franchise, complete the franchise enquiry form by clicking below, and one of our recruitment team will contact you.