Make Success Your New Habit
Our community of investors earn great returns investing in pre-vetted, part ownership, properties in Europe – one of the safest asset classes over time. Start your journey to financial freedom.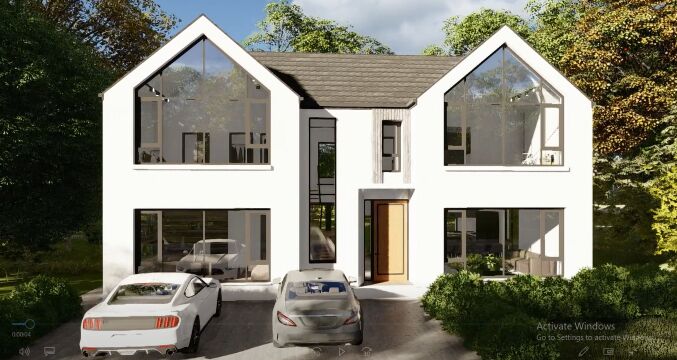 Why Partner with Ivestseed?
Ivestseed's target audience is "the modern business travelers," generally in their late 20s to early 40s and working in a variety of industries. This audience "is looking for a rich travel experience as opposed to a standard hotel room with only a bed and a TV. This traveler is looking for more than that — it's being integrated into the community and having a higher quality experience."Experts also suggest that the short-term rental market will keep growing at a rapid pace as the younger generation gravitates towards short-term rental units as opposed to hotel rooms when it comes to going on vacations.
Ivestseed units are master leased from landlords or purchased directly and are operated as full-time accommodations for travelers. The company has also been a part of the Airbnb program, which highlights listings that have been vetted for quality assurance by Airbnb.
Primarily, Ivestseed represents a newer generation of service units that are bridging the gap between what we think of as traditional accommodations (hotels) as opposed to private accommodations (Airbnb and other short-term rentals). Products like these are what the alternative accommodations industry needs to evolve and reach more mainstream audiences.
Purchasing a property, refurbishing, and renting it on Airbnb can be an excellent source of income and diversify your investment portfolio. However, many people spend all their money on one project with the risk of minimal return.
Why invest in Ivestseed?
Simply put, investing in a refurbishment project will increase your return on investment (ROI) when you see the monthly return from Ivestseed. Ivestseed has purchased properties with clients, and on average, every 1€ invested yields a 1.5€ return without fail. This is when a group buys a property and doesn't consider the additional profit that refurbishment yields when taking on multiple platforms short-term. Also, with minimum risk due to the fact, that Ivestseed always takes on the renovations & the rentals, since we put up 50% of the revenue needed. With the right strategy, we have the ability to manage, optimize, and promote our listings in order to enhance the amount of income generated.

How complete does refurbishment need to be?
We group refurbishment into three levels:
Full refurbishment– This involves making structural changes, when necessary (knocking down walls), redoing the floors, investing in air conditioning, remodeling the kitchen and bathrooms, and buying new furniture and lighting.
Redecoration– This involves making cosmetic changes to an apartment, such as adding new rugs and furniture.
Ready to go– Turn-key. This is when we purchase properties that are ready to be lived in or rented out, with little to no changes made.
All projects will be completed with legal agreements and as a partner, you will be required to take part in the project management.
Have a suitable property already?
Do you want to earn a higher income and have a property? Then partner with Ivestseed Do you want access to our knowledge and witness proof of our success? Do you want to avoid the hassle that normally goes with the property market thus successfully maximizing your return? If you answered yes to any of these questions, we are the perfect partners for you.
Interested?
Get in touch below to learn more about opportunities with Ivestseed.