Who are Apollo Care?
Apollo is a forward thinking, dynamic home care company that has been trading since 2011.
Privately owned and managed by a former District Nurse, Apollo excels in looking after vulnerable people living in their own homes, sheltered housing or residential care settings providing services such as Personal care, Companionship and Medication assistance.
Apollo has recently gained the prestigious Investors in People (Silver) award as testimony to the excellent standards, values and practice that run though the heart of everything they do.
Using the latest Care Planner software system, Apollo franchisees build strong relationships with both clients and their family members providing a service that is reliable, individual and delivered to an excellent standard.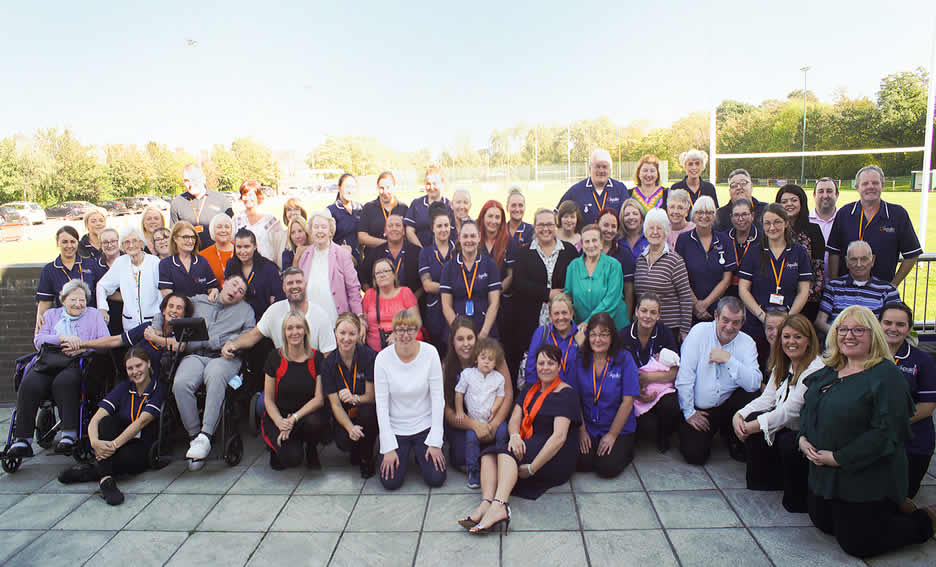 Marketing Outlook
As the population ages, so does the need for high quality care services. People with long term medical conditions are now being treated at home and require extra support with their social needs as well as their medical condition. Focus is now very much on primary care services and the need for good quality care providers is now more relevant than ever before.
So, who are we looking for?
The Apollo franchise opportunity is a management franchise. franchisees manage, inspire and lead their team of care staff, providing services to people in their territory area over the age of 18.
No care experience is required as full training is provided and ongoing support is available for the life of the franchise.
Apollo support services are second to none! As well as receiving support from the head office team, other franchisees also provide support and advice to new franchisees coming on board.
Support Services Included
Initial, comprehensive training programme
Recruitment and retention of care staff
HR advice and 24 hour support
Ongoing, 12 month self-development programme
Regular team meetings
Service reviews and updates
Dedicated franchisee support manager
Your Franchise Territory
The franchisee fee is £20,000 plus VAT. This fee includes everything the franchisee will need to become fully operational including software systems, CQC registration fee, all documentation and marketing material (including website)
Working capital is dependent on the franchisees own personal circumstances
On going service charge (management service fee) is set at 6% of monthly turnover
Testimonials
Suzanne – Apollo Franchisee
Cheryl approached me back in June 2013 with the idea of franchising the company, and as I was one of her employees I knew how the company worked and how hard Cheryl had worked over the years to build a brand and excellent reputation. I was very excited and nervous all rolled into one, but Cheryl guided me through the process and had helped me along, with excellent training. Cheryl is always on the end of the phone should I need advice and is in regular contact, always coming up with ways to increase business and promote the company. If you are a caring person who has experience of the care sector, this is a fantastic opportunity for you, if you are prepared to put in the hard work you will reap the rewards.
Kristel – Apollo Franchisee
My first experience of working in the care sector was when I was 16 years old. I worked in a local residential home doing what was known as a night sleep in. This meant that I would start work at 10pm and the idea was that I slept in only to be woken in the case of an emergency.
I would often go in to work early so that I could take time to sit and talk to the elderly residents who enjoyed our chats as much as I did.
I always felt comfortable around older people due to the fact that my granddad came to live with us following the death of my grandmother. I lost my granddad when I was 16 years old. I loved him so much and he was always my best friend.
At a young age I was unsure whether I wanted to do Law or become a social worker but I knew I wanted to work with and help people. I decided to do Law. I also did business studies at college. I went on to practice in Law starting in debt recovery and then onto criminal law for which I practiced for 17 years. I loved this role as I was helping people and their families when they found themselves in trouble or accused of a crime.
I am married and have 3 beautiful children and my life at this point was very chaotic trying to work and run a busy household. I also had my dad who had to have his leg amputated. I was struggling to juggle everything at once and I found that I needed time off work and was very tired.I also felt that I was not giving a 100% to everything in my life.
I had always wanted to have my own business and I spoke with Cheryl who has been my best friend for many years as she was franchising her business. We discussed me purchasing a franchise. I did not have any care experience since a very young age.  We discussed whether this was something I could do.
I spent some time going into Cheryl's office at the time learning the ropes and the day to day running of the office with loads of support. I went out to do assessments with her staff and her mum and learned so much. I could see what a rewarding job this was and how much they were making a difference to peoples' lives. I decided to buy a franchise.
My Franchise is in North Liverpool. I did not have any clients to start with. I was given a marketing plan and full training. This was a journey where I needed (and sometimes still do) guidance and support. I can honestly say that the support is there from day one. You never feel like you are alone. I have had so much help from other franchisees also who have gone out of their way to assist me. I now own my own business but I am part of a bigger wonderful team.
I now have time to spend with my family and can choose the hours that I work. For me I can now take my children to school and pick them up and I can work in the evening when they go to bed. The support that I have received and I know the other teams have received is above and beyond what you could ever expect. I get training whenever needed and can ask any questions I need. We are provided with free training also to help us grow and develop. I have learned so much on my journey and I am truly grateful to Cheryl and her team for believing in me and giving me the chance to change my life which is what it has done.
Next Steps
If you would like to find out more about the Apollo franchise, please click below to make an enquiry. We will send you further information about the Apollo Care Franchise.